Make the move to MindGenius with our Special Discounted Offer
This week saw the demise of iMindMap as we know it with the launch of Ayoa and the news that there will be no further development of the desktop version. From comments on social media and online forums it is clear that this is not a popular move among many of the iMindMap customer base, especially among those who have recently invested in a product that will no longer be supported and is not compatible with the new offering.
So there are now a number of customers in limbo who could take up the offer of a discount to subscribe to the new Ayoa product but they will not be able to upload any existing iMindMap files. 
MindGenius offers integration with iMindMap files. You can easily upload your existing files to MindGenius and choose to either keep working on the desktop version or if you want to go online or collaborate with your team you then have the option to upload those files from MindGenius Desktop to MindGenius Online.  
Special Offer for current iMindMap Users
We are offering iMindMap users the chance to transfer to MindGenius at a special discounted rate of 30% off our standard list pricing. 
MindGenius has the option of Perpetual or Subscription licences.
MindGenius Subscription includes upgrades to all future releases of MindGenius Desktop as well as free registration to MindGenius Online for the lifetime of the subscription.
MindGenius Perpetual is a one off purchase and includes a free registration to MindGenius Online for 12 months but does not include upgrades to future releases of MindGenius. 
Simply follow the link below to our online store, choose your preferred option and enter discount code IMINDMAP11 on checkout. 
NOTE – offer valid on purchases before 31st July
Make The Move To MindGenius
How To Upload iMindMap Files to MindGenius
The step by step guide below details how you can easily transfer your iMindMap files to MindGenius.
STEP ONE – In iMindMap 11 – open the iMindMap file.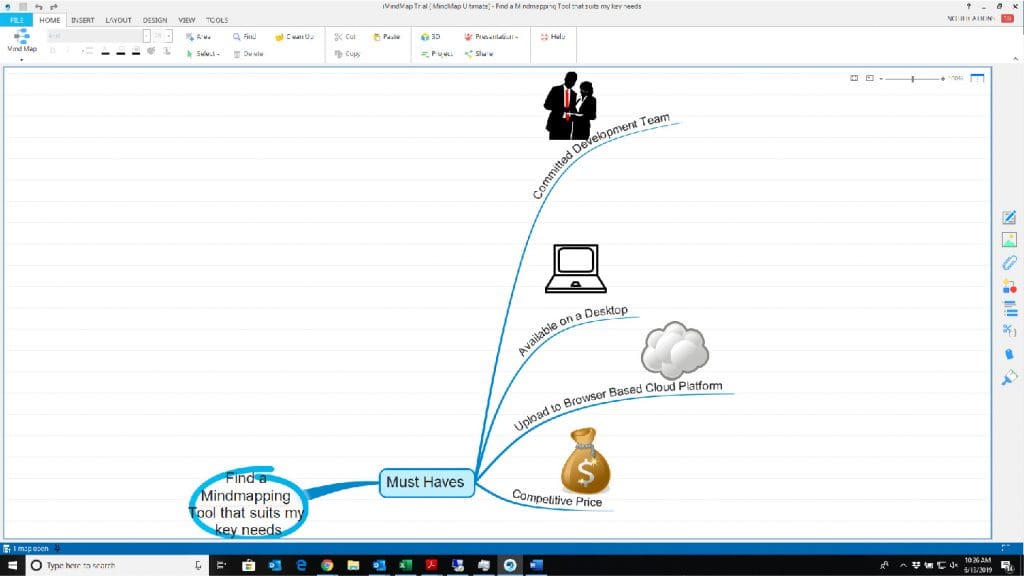 STEP TWO – Go To FILE -> Export and Share -> OPML, and click "Export", and select where to save the file.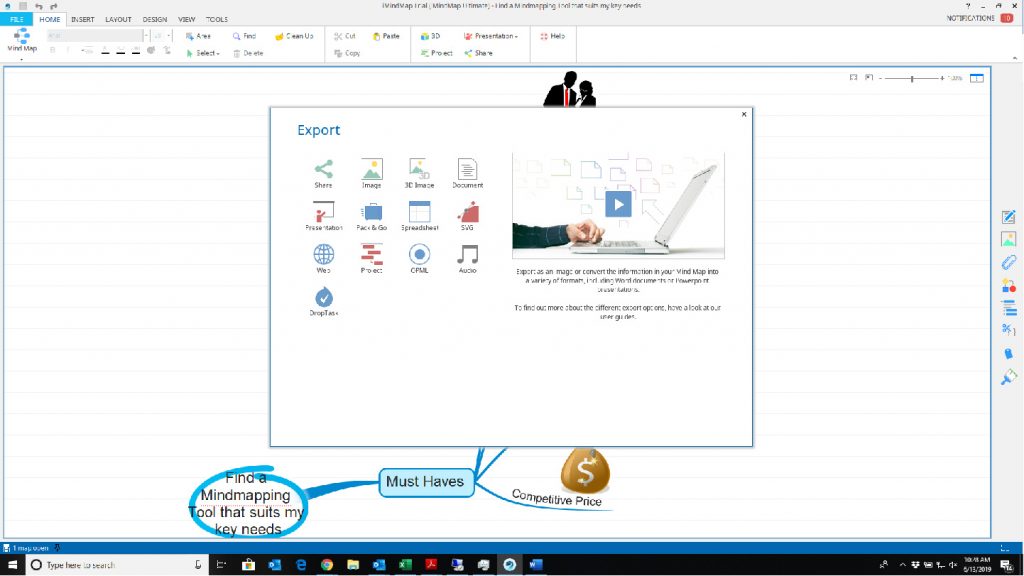 STEP THREE – In MindGenius 2019 Desktop Go to FILE -> Import -> OPML. Locate the file you exported, and open this.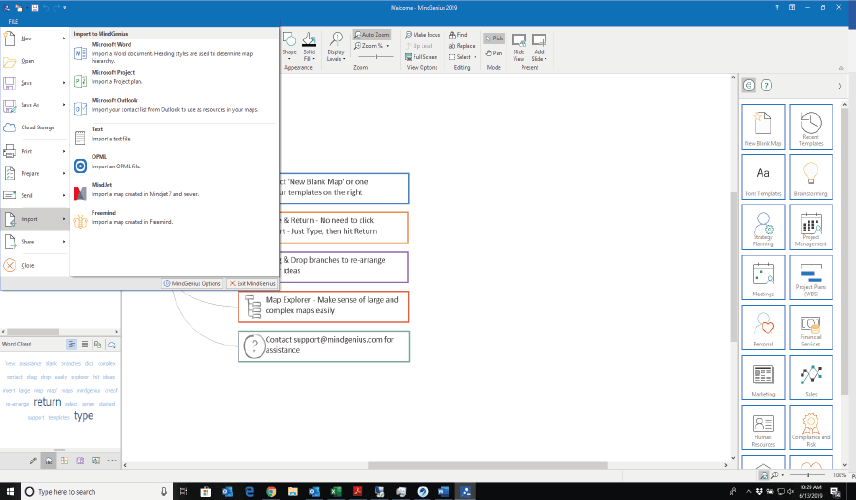 The basic structure of the map, titles, attachments and notes will be brought across (notes will appear as children of the branch they were on). Images, styles, etc. WON'T be brought across.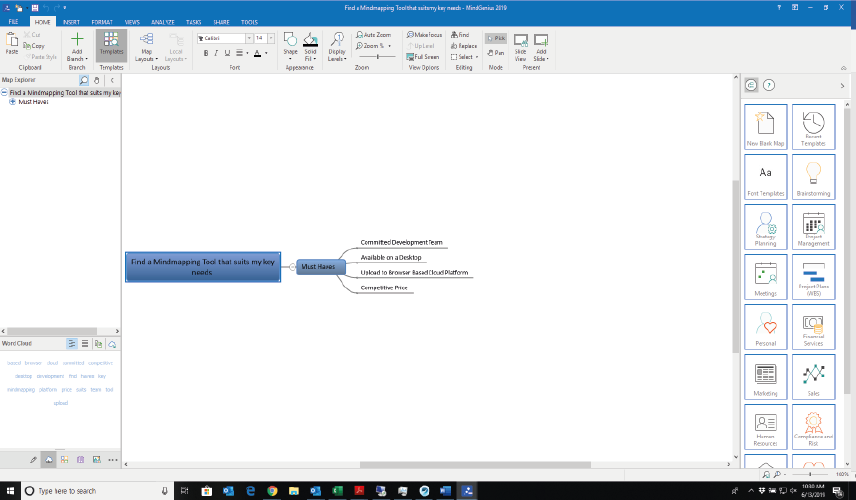 However, images can easily be added to your MindGenius map either from your own files or choose from the built-in image library.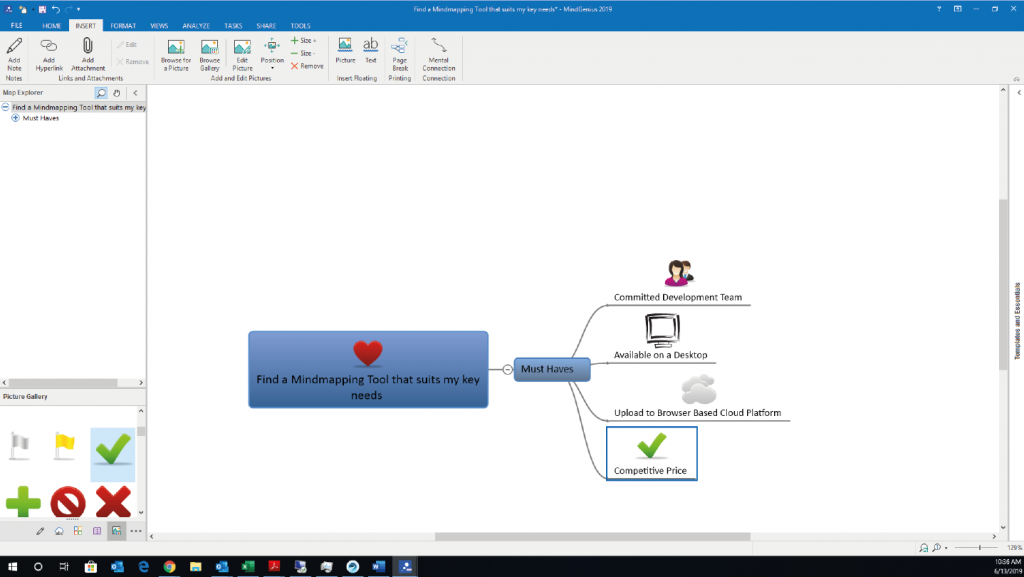 STEP FOUR – SHARE –> MindGenius Online to upload it.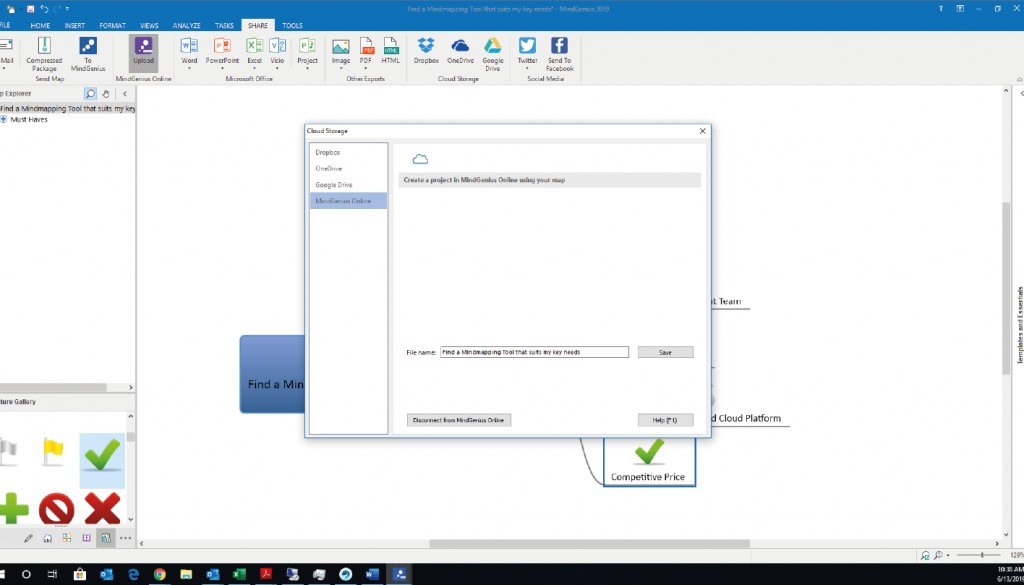 It couldn't be easier switching from iMindMap to MindGenius, why not try it today with a FREE 2 week trial.