Neurodiversity & MindGenius:
Better communication, learning,
and knowledge retention
The difference MindGenius makes
MindGenius is all about making ideas and information visual. In today's neurodiverse world, our powerful visual capabilities can make a big difference in how effectively people learn, create, communicate, and retain knowledge.
Mind mapping uses shapes, colors, and a graphical outline organization that are especially useful for people with dyslexia and learning disabilities. — so much that our products gained the approval of the British Dyslexia Association.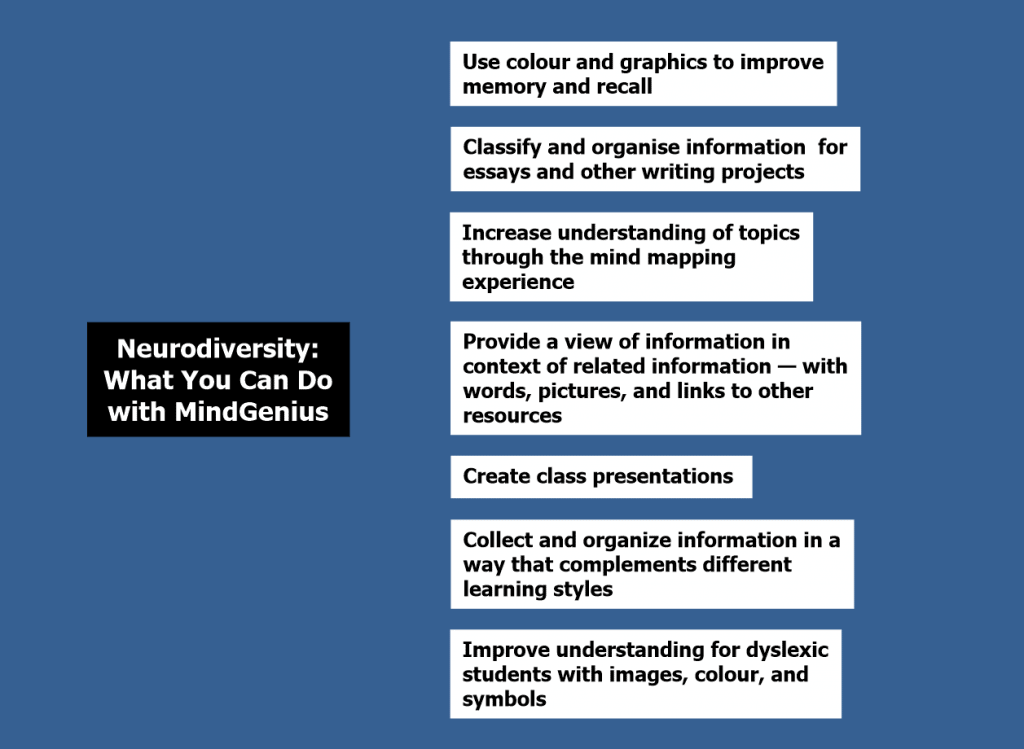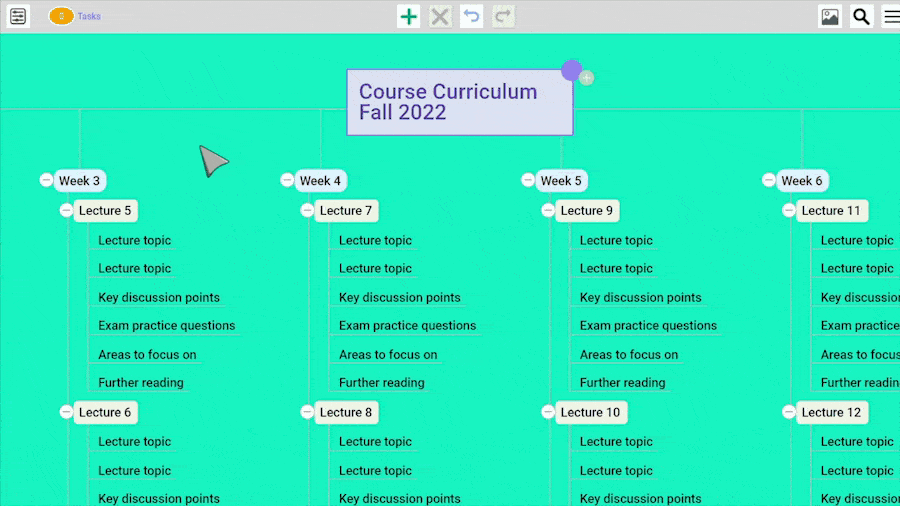 Tools that go beyond
mind mapping
With MindGenius, it's not just mind mapping that enhances learning and communication.
Both MindGenius products incorporate a variety of tools that enhance the processes of creating, organizing, planning, and communicating.
Want to know more about neurodiversity?