Collateral Request Brief Mind Map
Make sure you've covered all the bases with this template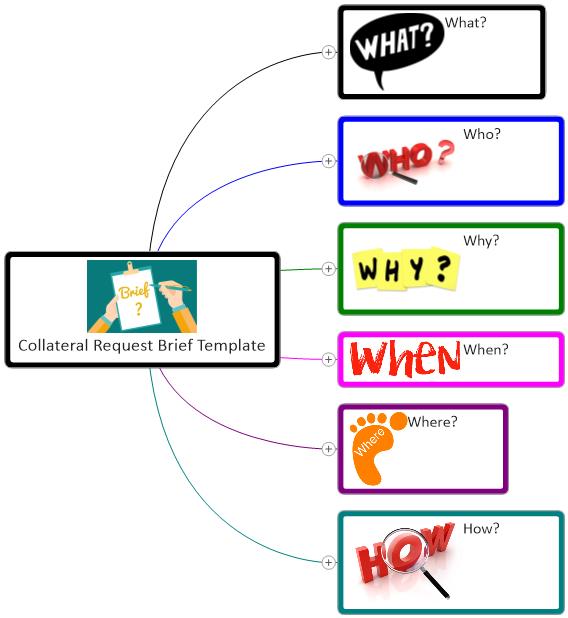 1.1. What is the collateral?
    1.2. What is it required for?
    1.3. What is the angle?
    2.1. Who has requested it?
    2.2. Who is it aimed at?
    3.1. Why this customer/industry?
    3.2. Why this angle?
    4.1. When is it required for?
    4.2. When were we last in contact with the customer?
    4.3. When did the customer buy the product/service?
    5.1. Where is it to be published?
    5.2. Where can additional information be found?
    6.1. How is it to be distributed?