Discover some Hints and Tips for getting
Organised and Managing your Workload.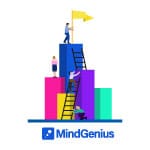 What Does a Successful PMO Look Like? By Brad Egeland
I've been a part of many PMO's – I've even helped with or led the building process for a couple of them. I'm opinionated, in general, so after seeing several PMOs fail badly and a couple actually thrive, I have my own ideas about what I consider to be the key
Read More »
Keep up to date on all things MindGenius.
Follow Us!