Why do I receive an error that there are no unlocks left?
Every MindGenius Business licence comes with two unlocks to allow you to install and the software on two devices. You can deactivate an install yourself by navigating to Tools > About MindGenius.
If this isn't possible (due to a PC crash for instance) and you are unable to deactivate yourself to move MindGenius to another machine, please contact us at support@mindgenius.com with your license details and the reason you need an unlock processed (e.g. A new PC)
We will then release your licence to allow you to re-register MindGenius.
Licence Out of Unlocks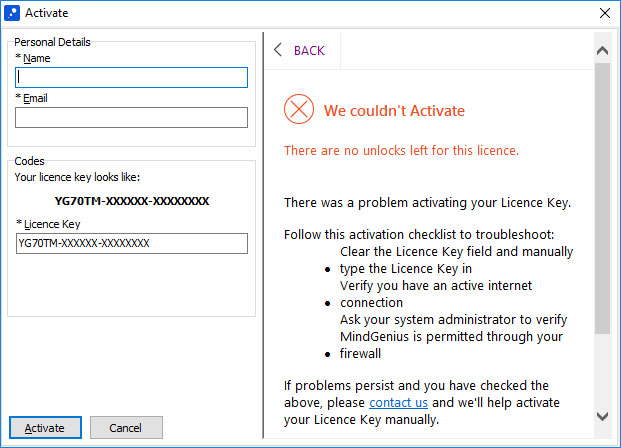 Manually Deactivating In-App