Collaborate on mind maps and projects like never before. Try MindGenius for Microsoft Teams today.
Why use MindGenius in Teams?
We are in the MS Teams app store. 
Simply go to apps and search for "MindGenius Online" and you'll find us. From there you can add us to a team & get started.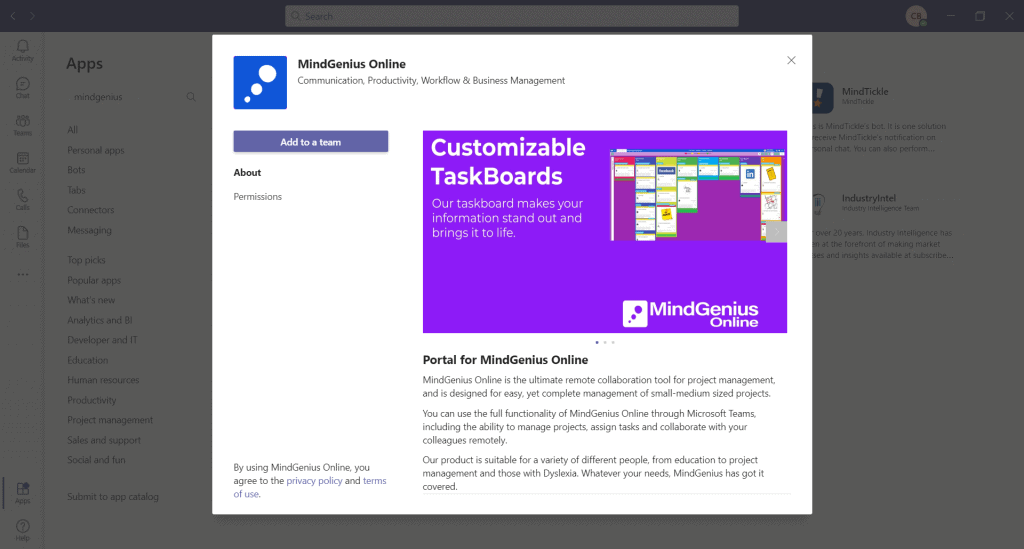 Use Unsplash images to bring your Teams meeting to life.
To select an image from the Unsplash menu, go to your taskboard or mind map then select the image icon. 
From there, you can choose from up to millions of images.
Keep up to date on all things MindGenius.
Follow Us!