Manage all your tasks in one place.
Organize your information and get your work done faster with Taskboards.
Managing tasks shouldn't be difficult.
Assign start and end dates, priorities and completion status to all of your tasks.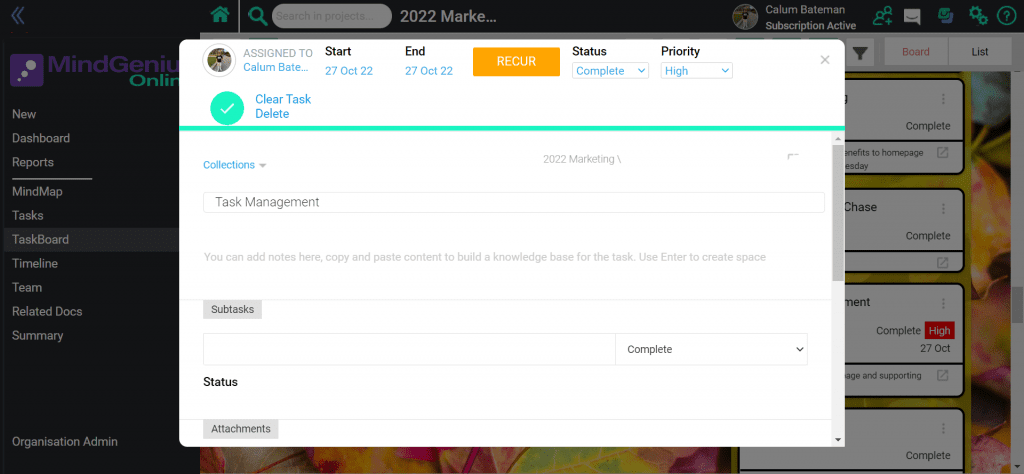 Manage your projects from start to finish
Simply click and drag tasks where you want them to go in order of their completion status.
Finished a task? Just move it into your "Completed" column for peace of mind.
MindGenius Online lets you manage all your
tasks in one place so nothing is lost or forgotten.