Project Management software
is known for being inflexible & hard to use.

MindGenius changes that.
We offer 6 of the best project management tools in one place.
What can MindGenius offer you?
MindMap to Project in one click.
Usually, you'll start planning a project with a Mind Map (Tool No. 1). Using the mind map section lets you and your team brainstorm your ideas then organize the tasks by project phases.
At this point most users switch to Gantt View to add the duration, dependencies, and resources of the project.
Sort your information with Categories.
With the Categories View, monitor critical information about tasks according to categories you create. For example, you can track tasks that are especially important to your CEO, or that you consider challenging.
How you use the Categories View is completely up to you.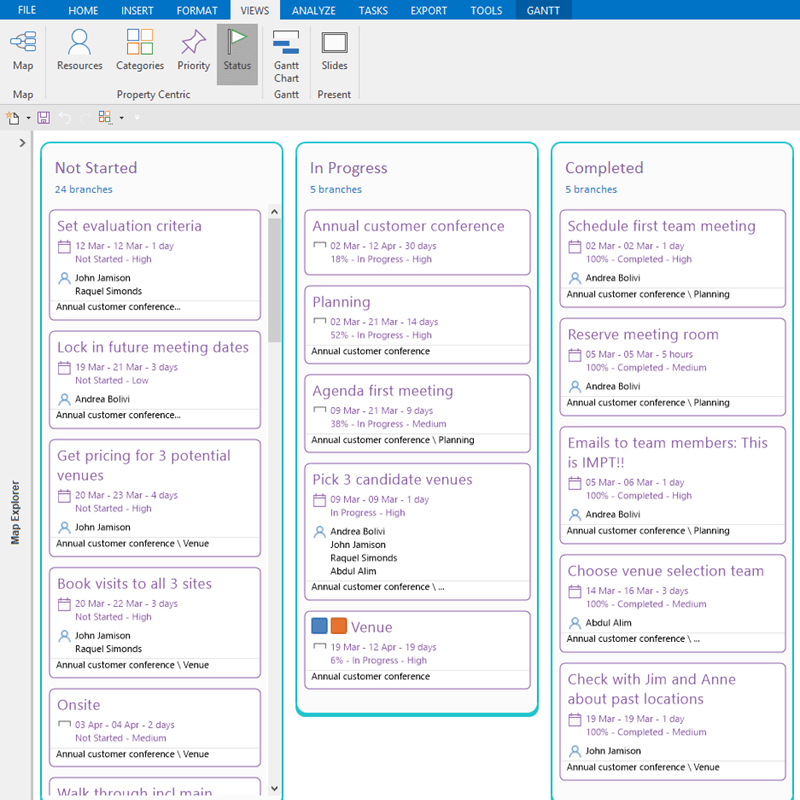 Review your progress with Status View.
Status View shows you the progress of your project, task by task. Use this view, for example, to draw your attention to critical tasks that are taking longer than expected & need additional resources. 
Don't just take our word for it.

See for yourself why MindGenius is better than Microsoft Project.