Project scope management is the process of breaking down what will be involved in the project. There are two outputs from this process – the Project Scope Statement and the Work Breakdown Structure.
The example below shows the elements that will be involved in this process.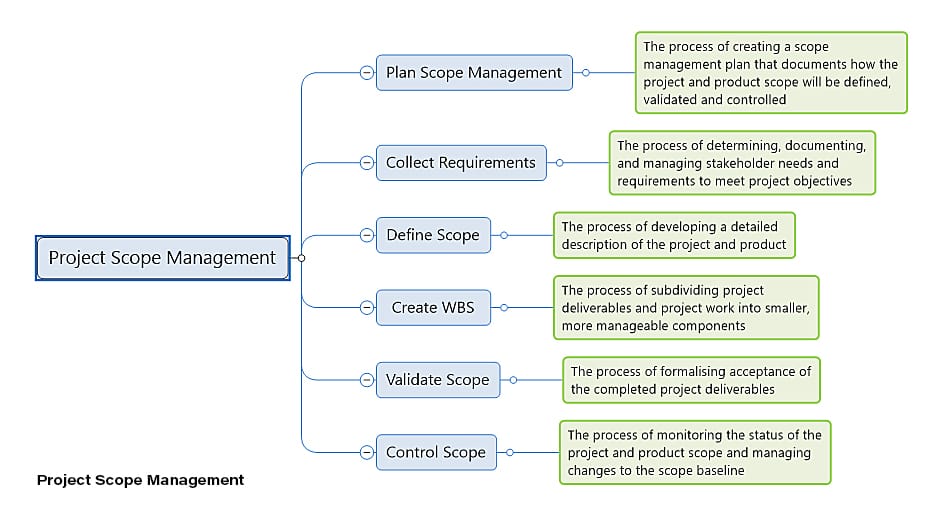 1.0 Project Scope Management
    1.1 Plan Scope Management – the process of creating a scope management plan that documents how              the project and product scope will be defined, validated and controlled.
    1.2 Collect Requirements – the process of determining, documenting and managing stakeholder needs              and requirements to meet project objectives.
    1.3 Define Scope – the process of developing a detailed description of he project and product
    1.4 Create WBS – the process of subdividing project deliverables and project work into smaller, more                manageable components 
    1.5 Validate Scope – the process of formalising acceptance of the completed project deliverables
    1.6 Control Scope – the process of monitoring the status of the project and product scope and                         managing changes to the scope baseline