A project scope statement details what is involved in a project in terms of agreed deliverables, timing and budget. This also includes detail on what isn't invovled in the project and is outwith the scope.
The example below details what should be included in the statement and is a guide to help write and format the project scope statement.
The project scope statement is a result of the Project Scope Management process of project planning.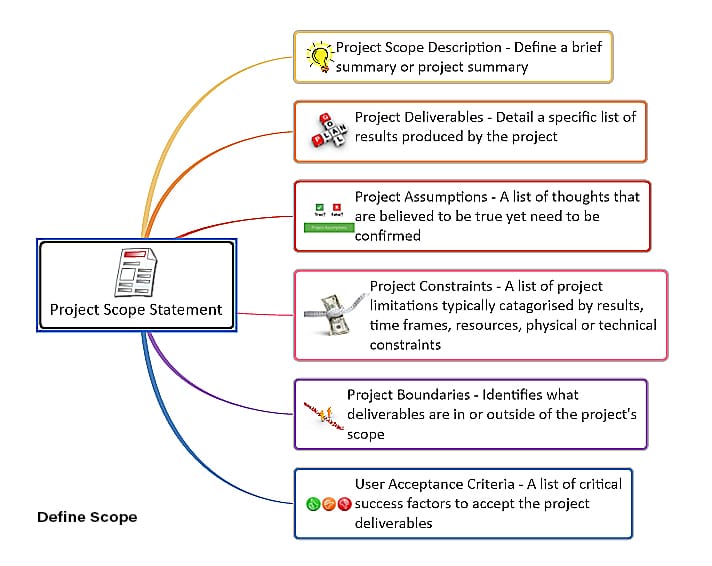 1.0 Project Scope Description
    Define a brief summary or project summary
    Detail a specific list of results produced by the project
    A list of thoughts that are believed to be true yet need to be confirmed
    A list of project limitations typically categorised by results, time frames, resources, physical or
technical constraints
    Identifies what deliverables are in or out of the project's scope
6.0 User Acceptance Criteria
    A list of critical success factors to accept the project deliverables