SBH Scotland embrace their strategic objective, increase awareness and understand, with MindGenius Online
Andy Wynd, CEO of Spina Bifida Hydrocephalus Scotland (SBH Scotland) has had a fabulous and rewarding career overseeing the growth of a charitable status organisation, initially created by parents, for parents and their children, transforming to a specialist service and information provider run by specialist staff and recently awarded 'National Charity of the Year' by Charity Champions.
Spina Bifida Hydrocephalus Scotland aims to support all those affected by these lifelong, complex disabilities to identify their needs and to empower them to make informed choices and decisions. Andy recently shared his story with us when we discussed how he had used our latest product MindGenius Online to help agree the strategic plan for the charity with his diverse mix of stakeholders.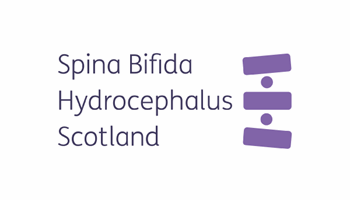 Spina Bifida Hydrocephalus Scotland
SBH Scotland has transformed considerably since its creation 50 years ago. Through specialist staff across Scotland and a purpose built support centre in Cumbernauld staff are able to provide information, support and projects to those affected by spina bifida, hydrocephalus and allied conditions. Spina Bifida is a fault in the spine which develops in early pregnancy. Most of those born with the disability will be paralysed from the waist down, be affected by bowel and bladder complications and will be lifelong wheelchair users. Over 80% of those affected by Spina Bifida also have Hydrocephalus where a build-up of cerebrospinal fluid causes an increased pressure on the brain.
During his time at the helm of SBH Scotland Andy has seen enhancements in the treatment offered to SBH Scotland members and the significant impact in the developments of shunts to help drain the cerebrospinal fluid away from the brain.
As the charity has grown in size so has the number of stakeholders Andy has to communicate with. Andy reviewed how he could effectively communicate with the Senior Management Team, staff across Scotland and the diverse Board of Directors within SBH Scotland which consists of lawyers, architects, bankers, medics, paediatrics and a geneticist. 
Meaningful Meetings with Clear Agenda
Being a self-confessed techie, Andy decided to become involved in the beta trial of MindGenius Online as he strove to get agreement on the current strategic plan with the board and effectively manage the monthly board meetings. Understanding the product was in beta, he utilised the current functionality to manage discussions at the monthly management meetings and help focus debate.
"MindGenius Online was invaluable in helping me to identify the activities to meet strategic objectives and set milestones and deadlines. The mapping component helped to engage our Board of Directors as they could clearly see the plan. As appropriate, it was easy to explode the map to reveal the detail supporting each of our strategic goals."
Excited about the future for SBH Scotland and reducing Spina Bifida affected pregnancies in Scotland
In addition to the services provided, SBH Scotland are also dedicated to promoting change that could reduce the number of pregnancies affected by neural tube defects of which spina bifida is the most common. There is very clear evidence that folic acid can reduce the number of pregnancies affected by neural tube defects by up to 70%, however evidence also suggests that women are still not taking folic acid supplements as a possible prevention. By fortifying flour at source with folic acid, it will help ensure that all woman of child bearing age, who are sexually active, are starting to build up their levels of folic acid. This will ensure that the risk of spina bifida will be reduced in both planned and unplanned pregnancies.
After many years of debate, Scottish Government are confidently moving forward with plans to introduce mandatory fortification of flour in Scotland; a move which will significantly reduce the number of affected pregnancies each year in Scotland.
Andy Wynd said:
"At long last there is a glimmer of hope for future generations of Scots. We have campaigned for many years to fortify flour with folic acid as the recommendations on current tablet supplementation quite frankly have very limited impact unless women know to take it and remember to take it."
Support for SBH Scotland
As ever, organisations like SBH Scotland who provide a lifetime commitment of support and information receive little funding from statutory sources and in the case of SBH Scotland they have to raise £1million every year. If you would like to support SBH Scotland please make a donation or find out more at www.sbhscotland.org.uk
Make a donation. Thank You
See yourself the difference MindGenius Online will make in your projects...
During your free trial we'll show you how MindGenius Online will make project management simpler, more complete, ane more enjoyable….