MindGenius Online enables the Word's leading provider of user-filled explosive charges and disrupters to share ideas from anywhere in the world
Roland Alford, Managing Director of Alford Technologies, is a MindGenius evangelist and has been for a number of years, recently he shared his experience of using MindGenius Online.
Alford Technologies an award-winning UK based company that specialises in developing highly innovative explosive tools to support many explosive engineering communities. Roland, a trained mechanical engineer, is responsible for running most aspects of the business including the design and development of their products, for which he uses MindGenius Online.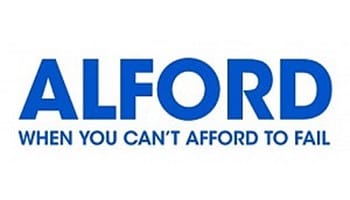 "This product has the opportunity to really make a difference to the way people plan and work"
Brainstorming and planning have never been easier
Roland has been using MindGenius Online since it went into Beta in November 2015 and has experienced firsthand how the product has evolved at an incredibly fast pace.
MindGenius Online is now a firm favourite of Roland's, as it is the most intuitive and fastest way to capture and work with a complex set of information or ideas. Now the need to retype from post-its or whiteboard is a thing of the past making brainstorming sessions and meetings more efficient.
Collaboration
Once of the greatest and most appealing benefits of MindGenius Online is that it can be accessed from anywhere in the world as long as you have access to the internet. Roland has taken full advantage of this aspect as he is now able, not only to keep in contact but also share his thoughts and ideas with the rest of his team in a visually appealing manner.
Roland believes in MindGenius Online
Roland is also one of our many users who believe that MindGenius Online has the opportunity to really make a difference to the way people plan and work.
Roland also commented, "I can't wait for the final edition to be released!"
See yourself the difference MindGenius Online will make in your projects...
During your free trial we'll show you how MindGenius Online will make project management simpler, more complete, ane more enjoyable….