MindGenius Online Is The "Favourite Way" To Organise Workload and Task Management
Laura Ballard, Quality Compliance Generalist at ARORA, is responsible for managing Quality Management and Compliance planning, tasks and workflow for a highly regulated US-based organisation in the non-profit health sector.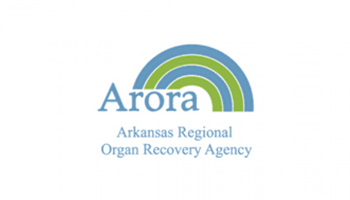 The Arkansas Organ Recovery Agency (ARORA), headquartered in Little Rock, was established in 1987 as non-profit, independent organ procurement agency. ARORA is managed by an Executive Director and governed by a Board of Directors who are community volunteers. ARORA is also served by a ten member Advisory Council, representing various stakeholders in transplantation, including transplant recipients and donor families. ARORA's primary mission is to save lives by maximising the opportunities for organ, eye, and tissue donation in Arkansas.
Complex legislative regulations, Quality Management and Compliance planning are high priority and require close monitoring and management.
Laura was introduced to MindGenius Online through being a long-time MindGenius user and recognised it as a "must-have" tool for planning and managing complex and heavy workflow within her Compliance Team. Laura also saw the extension into an online solution providing real-time access as a major improvement and enhancement to critical workflow management.
Defining what needs to be done
Laura uses MindGenius Online to capture and visualise all actions and tasks that her team need to carry out as part of their Quality Management System.
The prime need to capture, understand and communicate tasks, priorities and deadlines is a vital part of managing the quality system. Laura relies heavily on MindGenius Online to scope and plan out all tasks and task ownership.
"MindGenius Online provides an excellent platform to plan all our critical tasks across the compliance team. It is vital that we thoroughly identify everything that needs to be done and make sure nothing is missed. The mapping element within MindGenius Online allows us to quickly and visually capture everything in detail. This helps everyone see what needs to done. We can also assign ownership and timescales, again vital for ensuring we plan well to deliver against tight deadlines".
Laura then goes further with MindGenius Online – she tracks and manages workload and workflow and ensures tasks are executed within agreed timescales. MindGenius Online provides a clear and visual breakdown of all actions and their target dates. Nothing gets missed and tasks are managed closely through to completion.
"I love MindGenius Online, it is my favourite way of managing my work and that of the compliance team. MindGenius Online allows me to keep everything together, it is integrated into my day-to-day work, it is vitally important, I can't imagine managing workload any other way".
The "big one" is that it's cloud based!
Laura recognises and benefits from the fact that MindGenius Online is accessible online, providing access at any time from any location. It also provides the ability to share valuable task and workflow information with at least 5 other people, including Directors and management.
"The big one for me is the fact that MindGenius Online is cloud based and real-time. This is an important requirement for me and provides more efficiency for myself and the team to manage our workflow".
"I realise MindGenius Online is evolving and improving constantly, I look forward to extending its use in more collaborative ways to manage tasks and deadlines"
See yourself the difference MindGenius Online will make in your projects...
During your free trial we'll show you how MindGenius Online will make project management simpler, more complete, ane more enjoyable….