Leading SaaS reviews site awards MindGenius two major recognitions for 2017
MindGenius is essentially a business productivity software tool that offers enhanced personal productivity, communication, brainstorming, and project management capabilities.

In addition, the latest version provides added project resourcing tools, customized Gantt chart, and cost and quantity calculations.

CompareCamp gave our product back-to-back distinctions after a thorough analysis of the features by the review team from CompareCamp SaaS reviews platform. The team concluded that MindGenius "enables you to share knowledge, manage tasks, plan projects, and visualize information. It provides a simple interface and intuitive mind mapping tools to help users to brainstorm effectively and work more productively."
MindGenius is essentially a business productivity software tool that offers enhanced personal productivity, communication, brainstorming, and project management capabilities. In addition, the latest version provides added project resourcing tools, customized Gantt chart, and cost and quantity calculations.
MindGenius review gave our product back-to-back distinctions after a thorough analysis of the features by the review team from CompareCamp SaaS reviews platform. The team concluded that MindGenius "enables you to share knowledge, manage tasks, plan projects, and visualize information. It provides a simple interface and intuitive mind mapping tools to help users to brainstorm effectively and work more productively."
The Great User Experience Award recognizes that MindGenius is a business productivity application that offers mind mapping features that empower users to boost personal and team effectiveness. It integrates with Microsoft Office, Project, and Outlook to enhance the other productivity tools you use in your company.
 
Boosts Individual Effectiveness
With MindGenius, you can organize your ideas and projects easily. Business professionals can use this app to focus on complex subjects, scope a project, collect ideas, think something through, and get clarity on issues.
 
The platform is ideal for visualizing linked topics and ideas. In addition, its seamless integration with leading project management and productivity tools as well as its robust analytical capabilities allow you to represent and reorganize info in multiple ways. Individuals can use this solution to improve their productivity, speed, and work performance.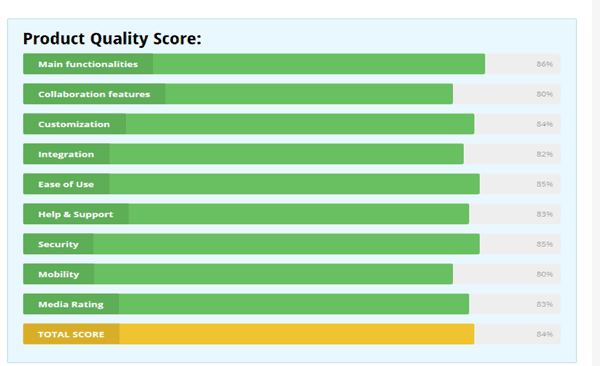 In addition, the Rising Star Award given by CompareCamp SaaS reviews platform emphasizes our growing user base prodded by our clients' positive experience with the software. We scored highest in ease of use, functionalities, security, and media rating in the review team's assessment, clearly indicating MindGenius's value in the project management marketplace.
Improves Team Effectiveness
MindGenius helps to channel the collective energy of teams and boosts collaboration, efficiency, understanding, and effectiveness. It makes meetings more productive as participants can indulge in structured discussions and understand issues more quickly. Teams can utilize this tool to structure, present, and share info, brainstorm ideas, scope projects, and more. The product enables them to move quickly, create, innovate, and succeed.
Enhances Organizational Effectiveness
MindGenius offers advanced project management, reporting, and analytical capabilities. Plus, it provides an intuitive Microsoft user experience thanks to its integration with Microsoft Office, Project, and Outlook.
 
This software helps to make businesses more productive as it improves their communications, interoperability, and working processes. With MindGenius, organizations can eliminate obstacles in projects, communications, and workflows, improve task management and collaboration within teams, and enhance communications between them.
See yourself the difference MindGenius will make in your projects...
During your free trial we'll show you how MindGenius will make project management simpler, more complete, ane more enjoyable….