Using MindGenius to Understand Complex Information and to Deliver Business Transformation in the Police Service
Steve MacDonald retired from the Metropolitan Police Service at the end of February 2009. In his police career he worked mainly in operational roles; he was a qualified advanced 'Public Order Cadre' commander, led a Specialist Firearms (SFO) team, and ran the department responsible for planning a number of significant policing operations including the London Marathon, The Derby and numerous, pre-planned and spontaneous public order events.

He went on to become a Borough Commander on two of London's 32 Boroughs. He was a member of the MPS GOLD strategy group for the Tsunami and the 7/7 bombings and his last role before he retired was as the operational head of the Olympic Security Directorate (OSD), the national multi agency body set up by the government to co-ordinate the UK's security plans for the London 2012 Olympic Games.
Here he talks about how he has used MindGenius:
"I first used MindGenius 2002/3 when I was a Borough Commander in the Metropolitan Police in London.
I continued to use it as I moved to take charge of London police command and control and 999 emergency services, when I was involved in modernising the department, closing over sixty control rooms and opening three new large command and control centres, creating the largest operational police command in the UK with over 2000 staff. Delivering business transformation on this scale can be a daunting task, with hundreds of issues and activities taking place at the same time. I've always found that traditional notes are taken and forgotten; taking them is distracting during meetings and rarely helpful afterwards. MindGenius helped me keep a grip at a number of levels, helping me to focus on the issues in meetings, note enough to prompt me later, manage my time and organise my thoughts much more efficiently. The greatest benefit I found was in problem solving; by quickly 'dumping' all of my thoughts and information about a particular challenge into a mindmap I would often see the issue, missing information or action necessary immediately. If a way forward still wasn't evident, using MindGenius to reorganise the data more logically would often provide the insight I was looking for, and the clear graphical views would then allow me to brief my management team."
My last police role (before I retired in Feb last year) was as the operational Commander of the Olympic Security Directorate, the national body set up to plan security for the 2012 Games (now part of the Home Office).
I'm now studying for an MA in Terrorism, Safety and Security with Charles Sturt University, in Canberra Australia, as well as running a company working to modernise emergency services in the UK and abroad.
I've used MindGenius (and mind maps generally) in all three roles – in policing for everything from meeting agendas and note taking, to report, essay and presentation structuring. One example of a presentation comes from a keynote speech I was asked to deliver at the Australian Association of Public Safety Communications Officers annual conference in Melbourne on the police response to the 7/7 London bombing. I used MindGenius to map out this complex hour long presentation as an interesting but logically structured story, to help me focus on and develop the key points that I needed to bring out, manage the information and graphics and give me an outline for the speakers notes. Back in London using MindGenius I've been able to deliver internal briefings containing significant detail to senior Met colleagues where I've used the prompts to speak for over half an hour. I always take notes and jot down my thoughts using mind maps, transferring them from MindGenius if I need to use them further.
I've recently been able to reduce the time taken to write academic papers for my MA by half by using the latest version (which I run using VMware on my Macbook Pro). I use MindGenius to capture key points from my research, attaching pdf source files to the points. I then restructure the paper in MindGenius and dump the end product as an outline into Word for Mac to kick start the writing. I've just written a paper profiling in depth a well known sophisticated terrorist group and it made the process much easier, helped me produce a much better quality paper and as I said above, halved the time that it took."
More on the author:
Steven has worked as OCU Commander of the Met's Central Communications Command (CCC), the largest police Command Unit in the United Kingdom with a budget of over £87 million a year and responsibility for over 2,100 staff. This included running the Mets emergency and non-emergency call handling and despatching, the Special Operations Room (SOR) and Central Casualty Bureau (CCB); He has a widely acknowledged expertise in these mission critical areas and in the technologies and business processes used in emergency service operational environments.
Steve has been involved in significant police technology projects and programmes since the mid 1980's; he started by heading up an intelligence gathering unit and led on groundbreaking work in the use of desktop computing in policing environments, including the first UK policing use of Unix crime analysis systems. More recently he was the driving force behind the development and delivery of the current MPS operational Briefing system 'MetBats'.
Recognised as one of the most IT literate police officers in the UK, with near unique 'blue light' programme management experience he has represented the MPS and spoken at conferences in the UK and around the world, sat as a senior user and advisor on a number of police IT programs and was a member of the UK ACPO 'Information Management' Business Area committee.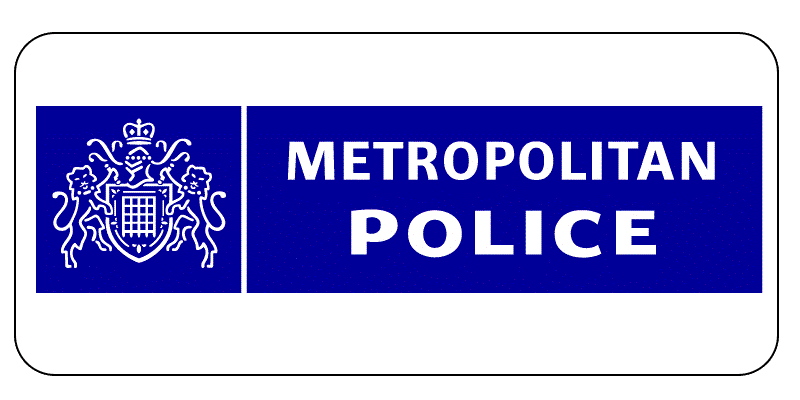 See yourself the difference MindGenius will make in your projects...
During your free trial we'll show you how MindGenius will make project management simpler, more complete, ane more enjoyable….