Task Management with MindGenius.
Planifique, programe y realice sus tareas como nunca antes con nuestro software de gestión de tareas.
Gestión de tareas desde tres perspectivas diferentes:
Empezar un Mapa mental para desarrollar su comprensión del desafío que se avecina y planificar el camino a seguir.
Programe tareas, dependencias, fechas de inicio, duraciones y asigne recursos a sus colegas.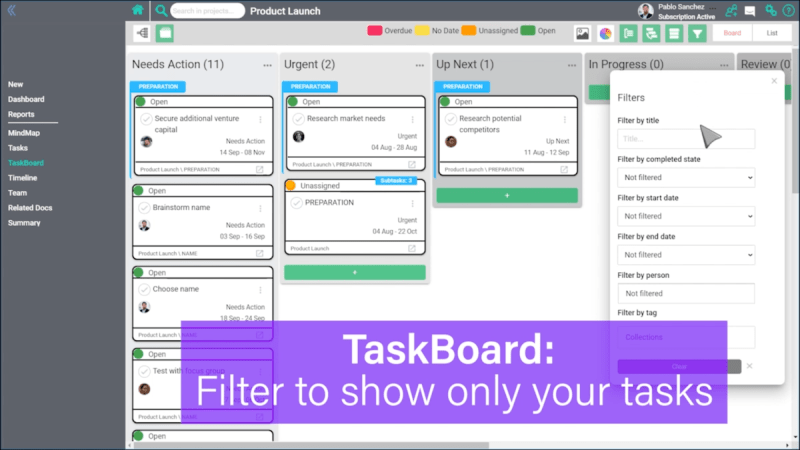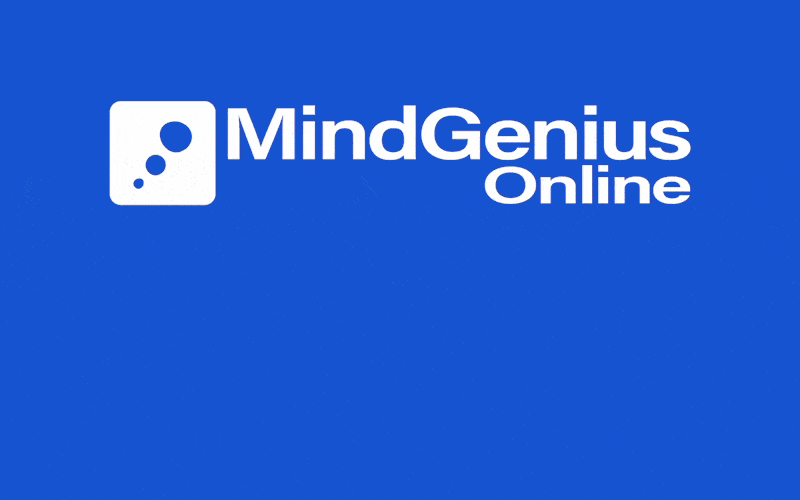 Timeline View - now with Dependencies.
Manage your project's progress & status as well as identifying bottlenecks & risks to your schedule. View what needs done, in what order, how long it will take, who is doing it and when it will be complete.
You can now set Dependencies with MindGenius en línea. Start and end dates for each task in your project. Other great benefits include: 
Save time creating, reviewing and revising project plans.
Accurate view of the current project status
Fewer project surprises!
Obtenga más información sobre esto en nuestro Guía de administración de tareas. 
Task Management at its best.
Administre el trabajo en curso con un panel de tareas que refleja sus procesos de trabajo como encabezados de columna. 
Physically move task cards along as each step is complete. Tasks can be managed individually or as sub-tasks of a larger group of activities. 
Filtre el tablero para ocultar las tareas completas y ver solo lo que está en progreso.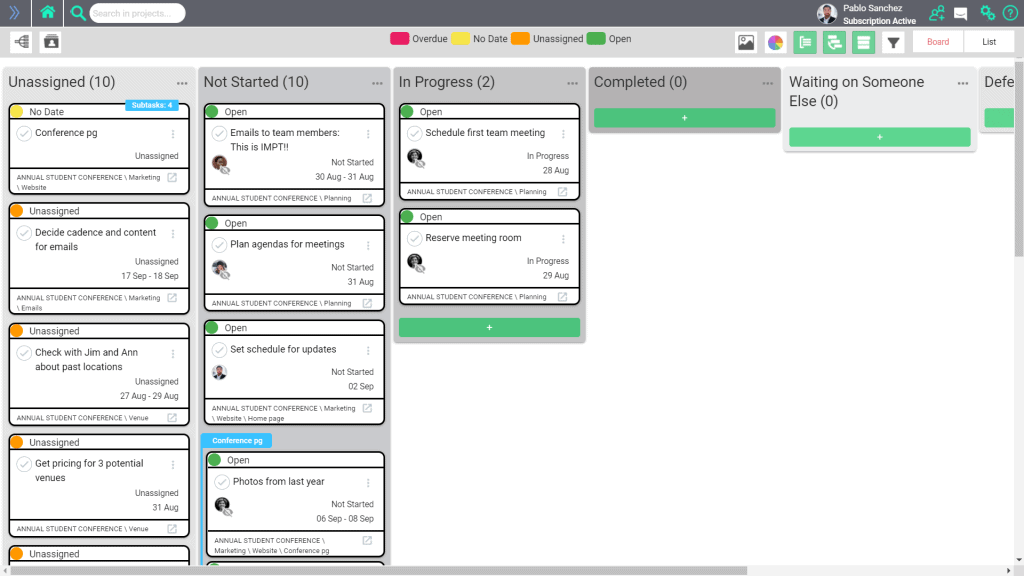 Supervisión e informes: manténgase al tanto de sus tareas.
The MindGenius Hub includes all outstanding tasks across all of your projects in one place.
Quickly highlight priorities, what's next to focus on and any delays. Sort by project, status, due date or title.
Direct access to the outstanding actions of everyone in your team. View as a List or Timeline to allocate resources or to balance workload. You can sort by Project, Status, Start date or Due date.
Cualquier tarea nueva o actualización agregada aquí se reflejará automáticamente en mapas, líneas de tiempo y tableros de tareas relacionados.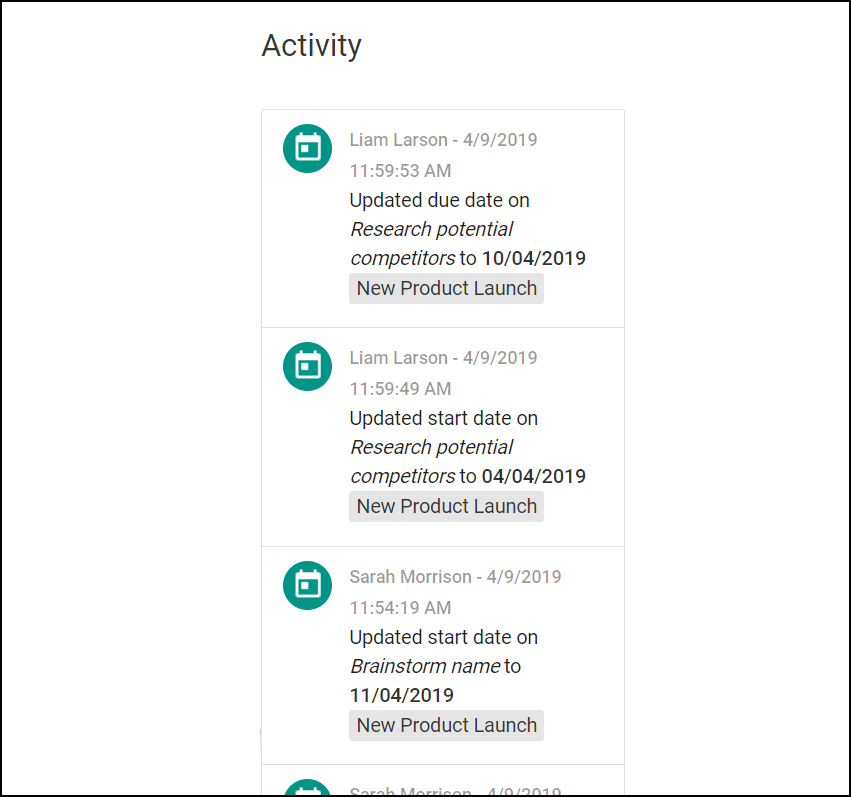 Provides a complete audit trail of all additions, edits and deletes within the application. This also shows the signed in user, the exact time and date and summarizes the action taken.
Los registros de actividad generalmente se ven a nivel de proyecto, pero pueden mostrar todas las actividades en todos los proyectos con los que está asociado.
Cada rama del mapa y tarjeta de tarea proporciona la capacidad de iniciar una conversación con otros en torno a un tema.
Esto permite una aclaración rápida con los colegas y, lo que es más importante, el mensaje los guía con un clic al área exacta sobre la que necesita su opinión.
La función @chat es una forma rápida de involucrar a otros en lo que está trabajando.
Los comentarios realizados se conservan dentro de la rama o tarjeta de tareas, lo que facilita la consulta de información en una fecha posterior, evitando así tener que rastrear cientos de correos electrónicos.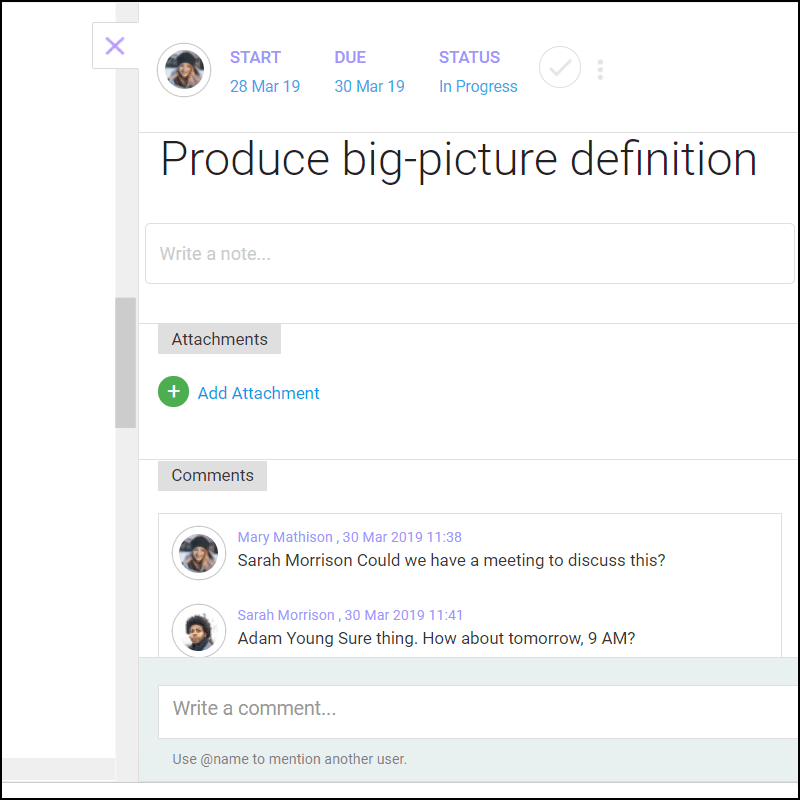 MindGenius hace que la gestión de proyectos sea más simple, más completa y más agradable ... pero no solo confíe en nuestra palabra.