Mind Mapping: Run a Meeting Like a Pro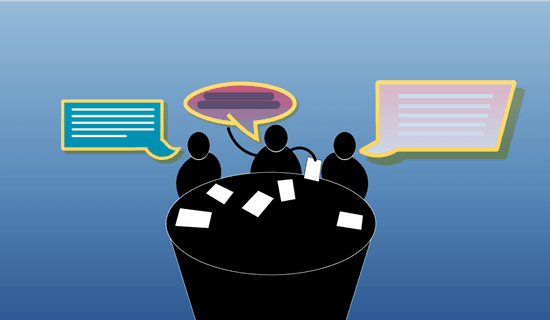 So many meetings can occur with no clear direction, aim or plan meaning that productive outcomes aren't produced and meeting attendees leave feeling frustrated, as the meeting has been a waste of time. Effective meetings have a clear aim of what should be achieved in a set amount of time.
Here are some steps to take to make sure you run your next meeting like a pro with Mind Mapping.
Get the right people involved
You want to make sure that you have the right people involved in the meeting. There's little or no benefit from having a group of people coming at a problem from the same angle.
Ideally you would have people with different knowledge, expertise and perspectives so that the situation or problem is explored thoroughly and a well informed decision can be made.
Prior to the meeting outline what the focus of the meeting is and what will be covered. Let everyone know what they are coming into so that they are prepared and ready to share ideas. This can be done easily by outlining the meeting agenda in a MindGenius map and then emailing it to the meeting attendees. 
Create an inclusive environment
You also need to make sure you are creating an inclusive environment where everyone feels they can freely share ideas without the risk of offence or judgement.
You could go round each person at the meeting and ask them to share ideas, which may work well when there are quieter individuals who are less likely to speak up. Alternatively, if the focus is on brainstorming, create a relaxed atmosphere where everyone can fire out ideas.
As the meeting draws to an end don't let it finish without a definite answer or plan, so that you know what the next step forward is and that the meeting has actually been productive
.
When the meeting is finished it is useful to have a review. Ask attendees what they thought and if they have some valuable feedback and suggestions.
Was it what they expected the meeting to be like? Were they happy with the outcome? This gives the meeting facilitator an indication of what to improve on and if anything should be done differently for the next meeting.
Download Your Free MindGenius trial to discover how MindGenius can supercharge your meetings.
See yourself the difference MindGenius will make in your projects...