Everything works
out better when
you start with
a mind map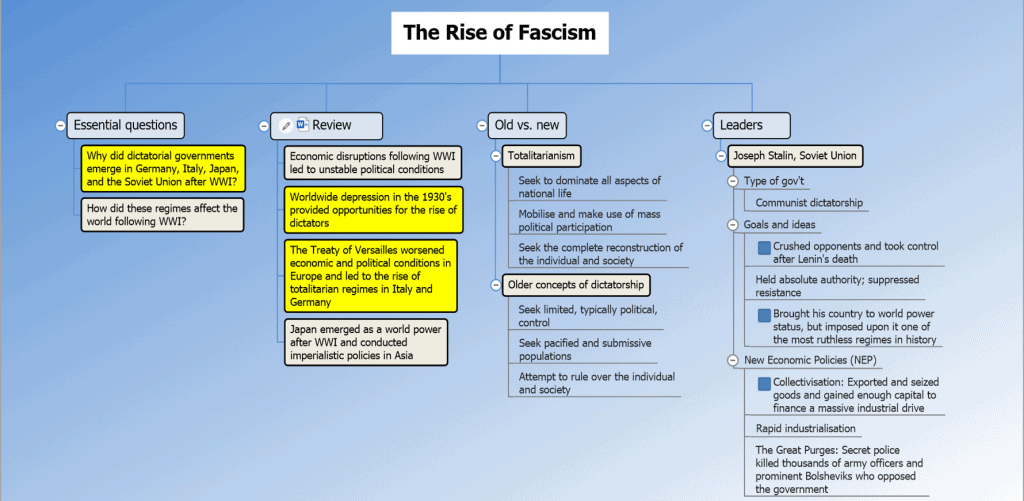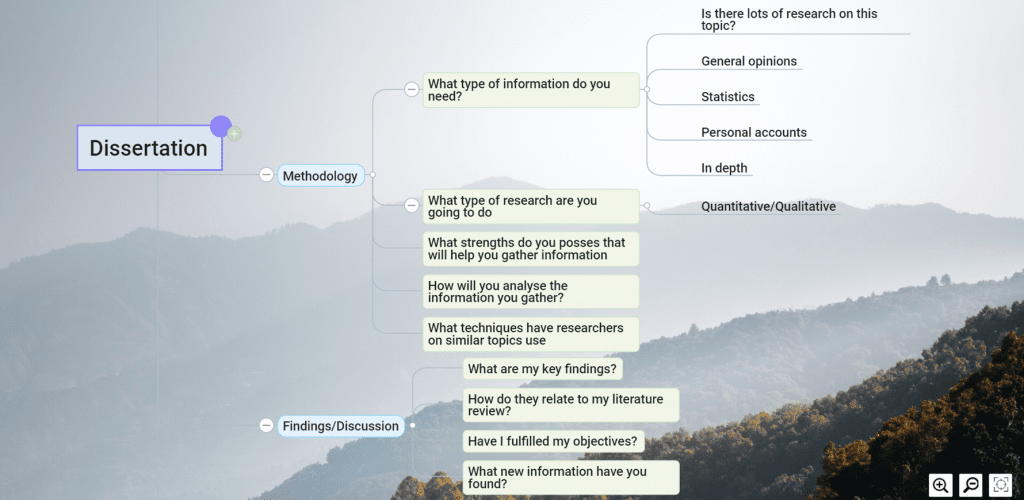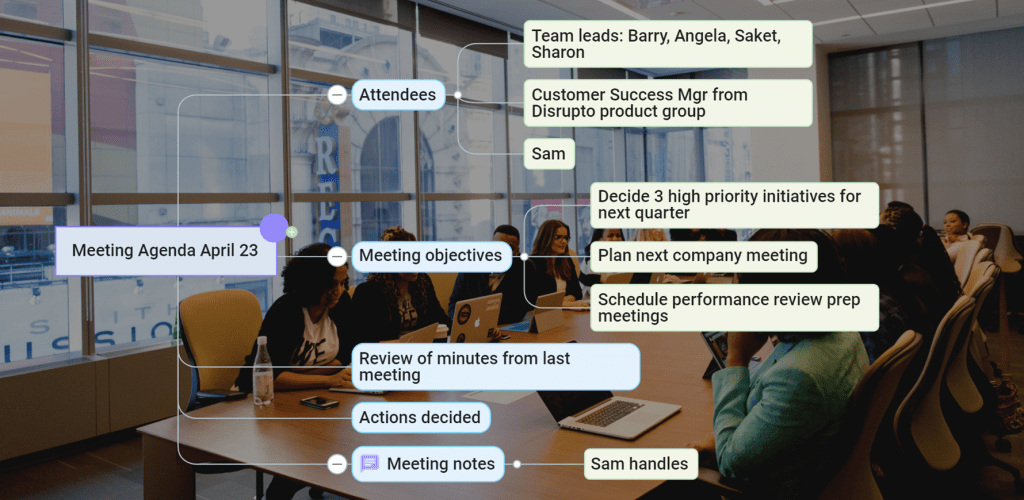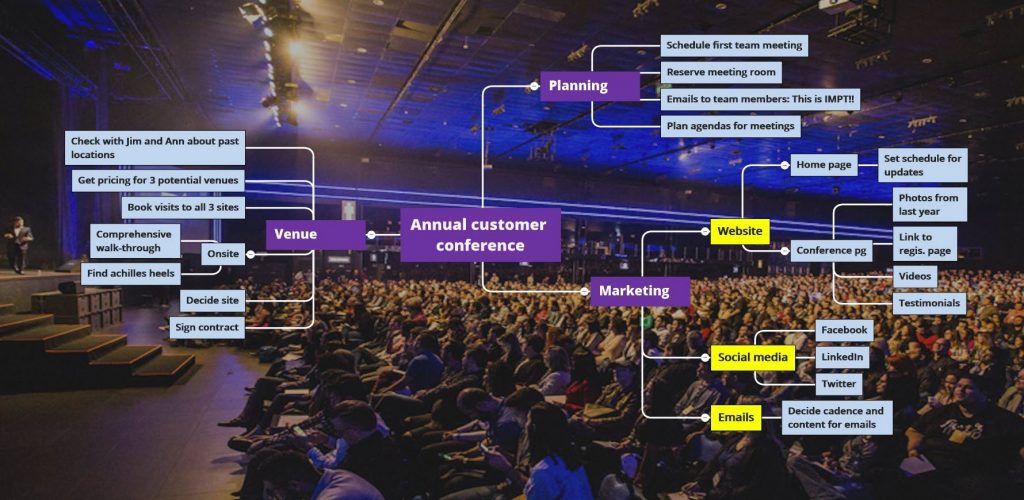 Mind mapping ignites your creativity — enabling the most productive kind of brainstorming.
Mind mapping organizes and prioritizes your ideas and information for better comprehension and clarity — and for converting ideas into outcomes.
Whether for project management or a host of other uses, MindGenius mind mapping helps you create, collaborate, and succeed.
Conferences work out better
Student class notes work out better
Your new business works out better
Your next vacation works out better
Your screenplay works out better
How MindGenius enables successful projects
Project management can be complicated. MindGenius makes it simpler, yet more complete.
We start with something that most project management software skips over: Laying out a foundation of information, objectives, and constraints for your project.
Many project management applications fail to help you at the very beginning. Our mind mapping makes this critical up-front process simple and enjoyable.
Then MindGenius makes it just as easy to assign resources, set durations and dependencies, review progress, and revise your plan.
Mind Map: Brainstorm, then organize
Timeline: Set and view timing
TaskBoard: Manage tasks your way
Dashboard: See all tasks across all your projects
Reports: Gain insights across all your projects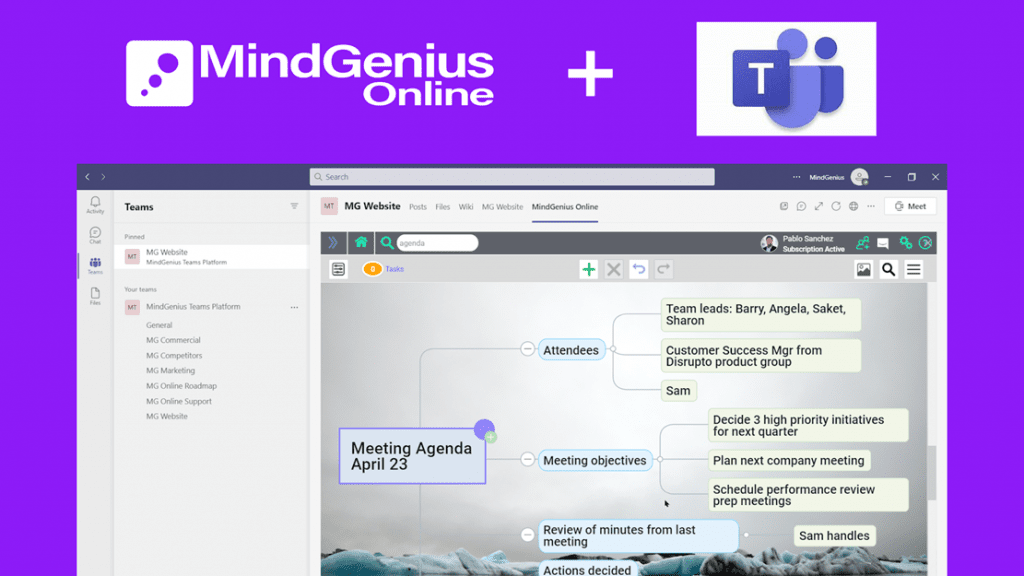 MS Teams + MindGenius Online: Productivity partners
What happens when you combine Microsoft Teams with MindGenius Online? Suddenly your next virtual meeting becomes much more productive. 
Anything you talk about in a Teams meeting can transform into a successful outcome, faster. 
What do our customers say?
"As a Director of Public Health, I have used the tool to manage an entire public health department with multiple teams and projects. MindGenius has impressed many of my partners, and has clearly won over new admirers used to expensive solutions with less functionality."
"Once of the greatest and most appealing benefits of MindGenius Online is that it can be accessed from anywhere in the world as long as you have access to the internet. It has the opportunity to really make a difference to the way people plan and work."
"The University of Stirling has subscribed to MindGenius for a number of years. The license is great because it permits all students and staff to a free download – the software is not just a useful tool for disabled students eligible for DSA funding, it's useful to all."
Keep up to date on all things MindGenius.
Follow us!