MindGeniusOnline makes Project Management for Remote Teams simple.
To minimise the financial burden for our users and help alleviate the current impact of Covid19, We've extended our free trial period to 45 Days! 
Makes working from home more
The Five Challenges of Collaborative Project Management
Collaborative project management presents five major challenges:
Ensure that your stakeholders all share the same expectations
Quickly produce a solid plan – detailed and realistic
Ensure that team members know what they need to do, every day
Keep collaboration and communication simple and fail-safe
Provide instant access to a variety of important project information
MindGenius Online meets each of these challenges with simple yet powerful solutions
Ensure that your stakeholders all share the same expectations:
Bring your team together and start any major initiative by creating a mind map that includes the fundamental facts, assumptions, and expectations that your stakeholders need to know and agree on. This is what creates a foundation for the project, increasing the likelihood of success.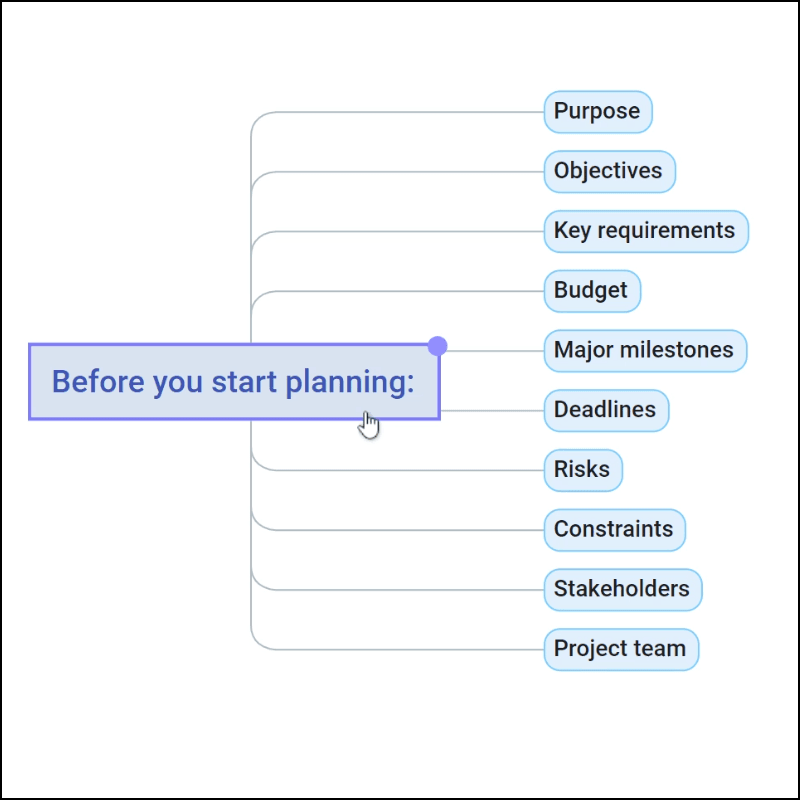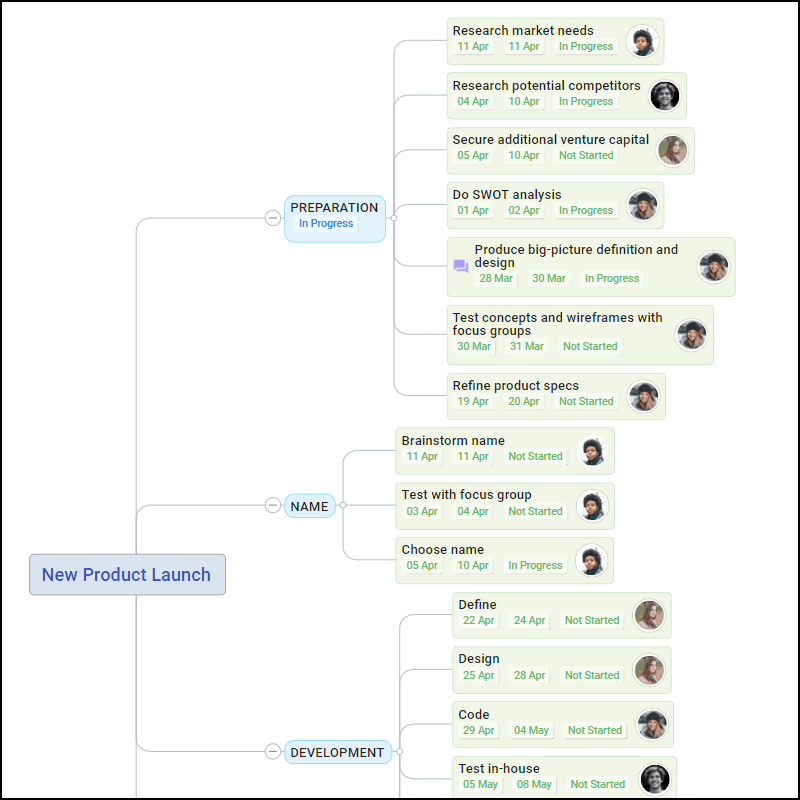 Quickly produce a solid plan:
Brainstorming with a mind map is the fastest, most efficient way to produce a project plan. After laying out the "first draft" of tasks, the project team can refine the plan, then organize the tasks by adding project phases and moving each task into its appropriate phase.
Ensure that team members know what they need to do, every day:
MindGenius Online displays each team member's task list for the current day across all their projects.
Keep collaboration and communication simple and fail-safe:
It's easy to collaborate and communicate with your team using comments attached to tasks. Whenever you have something to say about the project, select the relevant task and post a comment to one or more team members. Auto-generated email notifications ensure that no one will miss your message. All messages become part of the archive of project information.
Provide instant access to important project information:
Despite its simplicity and short learning curve, MindGenius Online can provide you with variety of detailed information about your project whenever you need it.
The Activity Log lists every action that every team member has made within a project.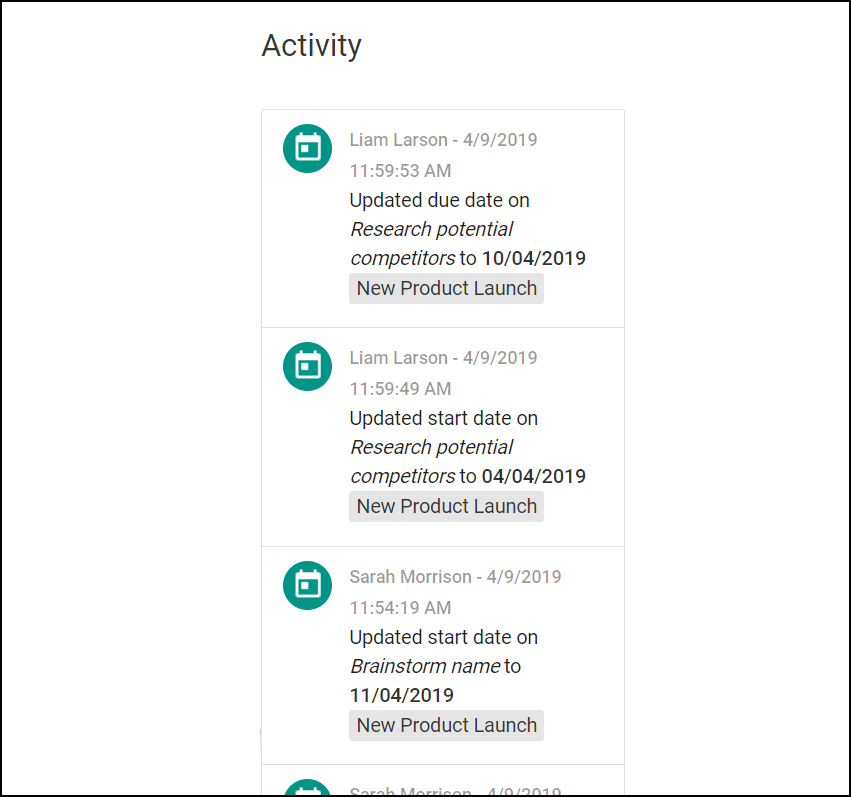 The Workspace view displays each team member's commitments in the current project as well as all other projects. Choose either the list view or timeline view for each person. This information can be critical in seeing who might be overloaded and in proactively noticing deadlines at risk.
Multi-project search instantly locates information across all your projects.
Three Views Provide Unique Flexibility
MindGenius Online provides three views into a project: Map, Timeline, and Task Board.
You can perform virtually any project function within each of the three views.
Generally, it's convenient to start laying out tasks and assigning resources in the Map view, then
move to the Timeline for scheduling. The Task Board is usually where people manage day-to-day
project activities.
Team members can take advantage of this unique flexibility by using the view that best fits their
needs and work style at any given moment.
Gain More Power and Flexibility in Your Projects with a 14 Day Free Trial
"I love MindGenius Online. It is my favourite way of managing my work and that of my team. It allows me to keep everything together, is integrated into my day to day work — I can't imagine managing workload any other way."
Arora
"Being able to plan, adapt, manage, monitor and report within one project management tool allows project teams to get the optimum balance between project action and project admin."
GSD Project Management Ltd.
"MindGenius Online naturally lends itself to collaboration and works with you to create a live workspace that manages resources and deadlines, and delivers a communication trail for all to see."
Helix Energy Solutions
"MindGenius Online was invaluable in helping me to meet strategic objectives and set milestones and deadlines."
Spina Bifida Hydrocephalus Scotland
"MindGenius Online lets me see complex scenarios and relationships through priorities and categories that show the impact of decisions. I have found no other web based system that can provide such facilities."
STEM
"Our whole business plan has been generated using MindGenius Online, and it has made massive differences to the speed we have managed to work."
TRANSCEND